My wife and I recently emigrated to Austria and now live in the centre of Vienna. We have been exploring the city, so you can look forward to read more about Vienna and the objects housed in its various museums. For now, though, I want to briefly write about Vienna's Roman history, in keeping with this month's theme.
The site where the city of Vienna would later be founded has been more or less continuously inhabited since at least 500 BC. Celtic peoples lived in the area: the important site of Hallstatt, after which the Hallstatt Culture has been named, which is associated with (Proto-)Celtic culture, is located in Upper Austria, to the south-west of Vienna.
When the Romans began expanding their empire, they looked for borders that were relatively easy to fortify and defend. Large rivers form natural boundaries, and so it is no surprise that the Romans eventually, in the first century AD, decided to found a fort on the spot where the city of Vienna now stands.
The fort was part of the Roman frontier defences along the Danube: another fort, Carnuntum, was located approximately 40 km east of modern Vienna, and is today an archaeological park. These forts helped the Romans keep an eye on what was happening along the Danube, a blue ribbon between the Roman Empire and the Germanic peoples to the north.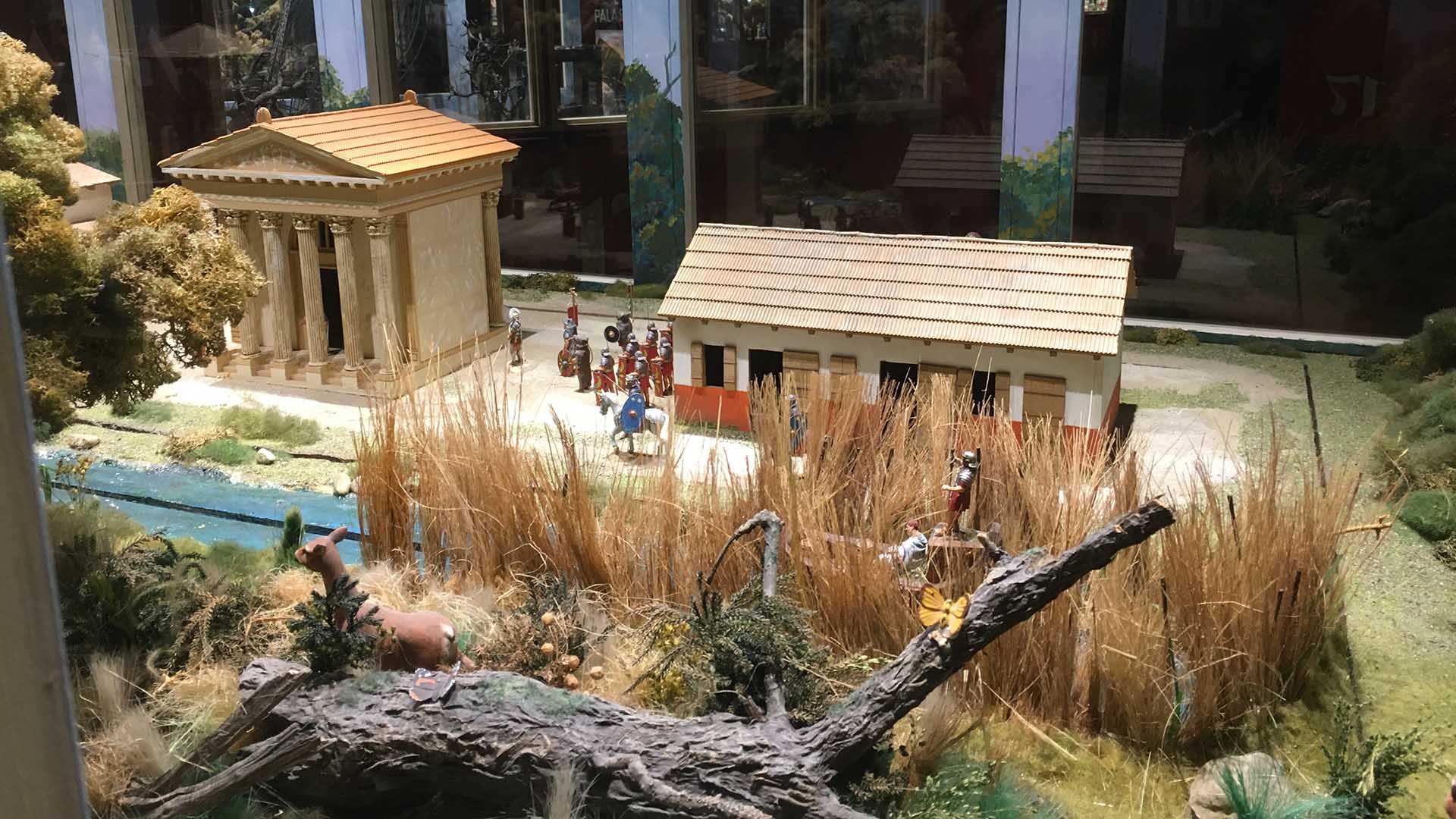 Vindobona, as the Romans named the fort, was located in what is today's Vienna's First District, the "old city". The layout of the fort can still be traced in a number of large streets in this district: Graben, for example, which in German means "trench, ditch", marked one side of the fort. A settlement arose to the south-east of the fort and was home to perhaps 30,000 people. The settlement extended into what is now Vienna's Third District, where my wife and I happen to live.
Today, the First District is dominated by the Stephansdom, the cathedral dedicated to St Stephan, located a little to the south of where the Roman fort once stood. Ruins of the Roman area are scattered around in a few places in Vienna: the gardens at Schönbrunn Palace, for example, but Roman remains are also visible at Michaelerplatz, and apparently in the basement of the Artis International Cinema (which we still need to see for ourselves).
A lot more can be said about Roman Vienna, but this will do for now. We plan on visiting the Römermuseum in Vienna, and I also have some stuff from the Kunsthistorische Museum that I would like to write about in future articles. In the meantime, we'll keep exploring, and I encourage you to do the same! Vienna is a great city, with lots to see and do.